As of 2010, there are 20.3 million higher education students in the United States alone. They're sitting in classrooms taking notes, they're huddled in libraries reading their textbooks and they're lined up at Starbucks to make it through a late-night study session.
They're waiting for graduation day so they can take what they learned to go start their own businesses or work their way up the corporate ladder. They're waiting for graduation day so they can buy a house with a white picket fence, buy a new car and start living the life they've been studying for. But they've been studying in all the wrong places.
Higher Education Is 559% More Expensive
According to the National Center for Education Statistics, the cost of higher education has increased 559% since 1985. From 1982 to 2007, the average family income only increased 147%. Let's put that in perspective. The cost of higher education increases by 7.4% annually. Healthcare (5.8%) and housing (even at the height of the bubble) don't increase that rapidly.
"But everyone is doing it!" We watch as all of our friends accumulate student debt and post hazy party pictures on Facebook. Why shouldn't we be as comfortable with taking on debt? Everyone's doing it.
Students Owe Trillions!
Unfortunately, we're conditioned to believe that no matter what the cost of university or college, it'll pay off in the end. We'll get that high paying job or start a successful business and repay the debt in no time. It's simply a necessary expense for a successful career, right? Maybe that's why student loan debt has surpassed the trillion dollar mark in the U.S. alone (that's more than the total credit card debt).
What's worse is that it takes the average student 14 years to repay their loans. Even if you graduate in exactly four years, you'll be paying for your student loans until you're 36. That is… if you don't miss a single payment.
"You wasted $150,000 on an education you coulda got for a buck fifty in late charges at the public library." ~Will Hunting
What does all of this mean? A bubble is inflating, one that experts predict will be worse than the housing bubble. Those who can't afford to contribute thousands to the trillion dollar student deficit are starting their own businesses instead. As costs rise, people are questioning the value of school. Is it the right place to get an education? Not likely.
Education Hacking: The Rise of the Unacademic
In fact, plenty of today's most famous and successful entrepreneurs are succeeding without a degree. We all know that Bill Gates (Microsoft), Mark Zuckerberg (Facebook), Lawrence Ellison (Oracle Corporation), Michael Dell (Dell), Marc Rich (Glencore) and Ty Warner (Ty Inc.) are infamous billionaire college dropouts.
They're the ones who weren't content to sit in classrooms learning about theories that would be out of date by the time they graduated. They're the ones who didn't stick with college just because everyone was doing it. They're the entrepreneurs. And they're not alone – not by a long shot (am I right, Mr. Clooney?).
In fact, 54% of Americans who went to college are dropouts. But why? Because they're following in the footsteps of entrepreneurs like Dale Stephens, founder of UnCollege. He is committed to encouraging young adults to "hack their education", a term entrepreneurs are all too familiar with.
Dale uses UnCollege to encourage the next generation to teach themselves the specific skills and knowledge they need to succeed in their dream careers. No more studying for the sake of a grade (or worse, for the sake of a piece of paper). No more restricting learning to a classroom.
"Okay, okay. So I didn't quite make it to graduation day at the University of Waterloo studying Engineering and Mechatronics." ~Ted Livingston, CEO of Kik.
Entrepreneurs Don't Need Degrees!
1. Real world experience is more valuable than theories from the figurative "ivory tower".
2. Colleges and universities are slow to change and adapt, but entrepreneurs need to be agile.
3. You can't learn passion, especially from a professor.
4. No one wants to start a company with 14 years of student debt in their back pocket.
5. Entrepreneurs embrace creativity and higher education is too black and white.
6. Failing is essential in entrepreneurship, but colleges and universities frown upon it.
7. There's no perfect formula to study and there's no alternative to JFDI.
Does higher education still have a place? Of course it does. Unless you're Mike Ross from Suits, you need a law degree to be a lawyer. And if you're my doctor, I sincerely hope you have a medical license. But do you need a degree to be an entrepreneur? No. To work at a startup? No. To work for a big agency? No (but they might try to tell you otherwise).
Still not convinced? Watch this video by Suli Breaks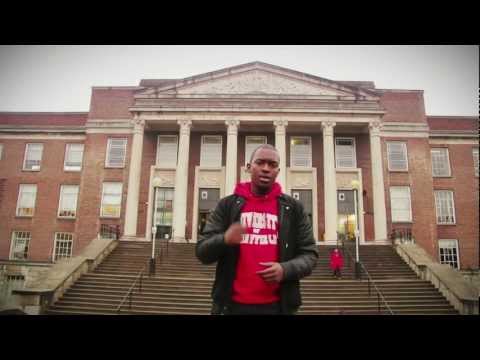 Don't just wait around for the bubble to burst. Make sure you're studying where it counts.
Tags:
higher education
,
suli breaks
,
uncollege